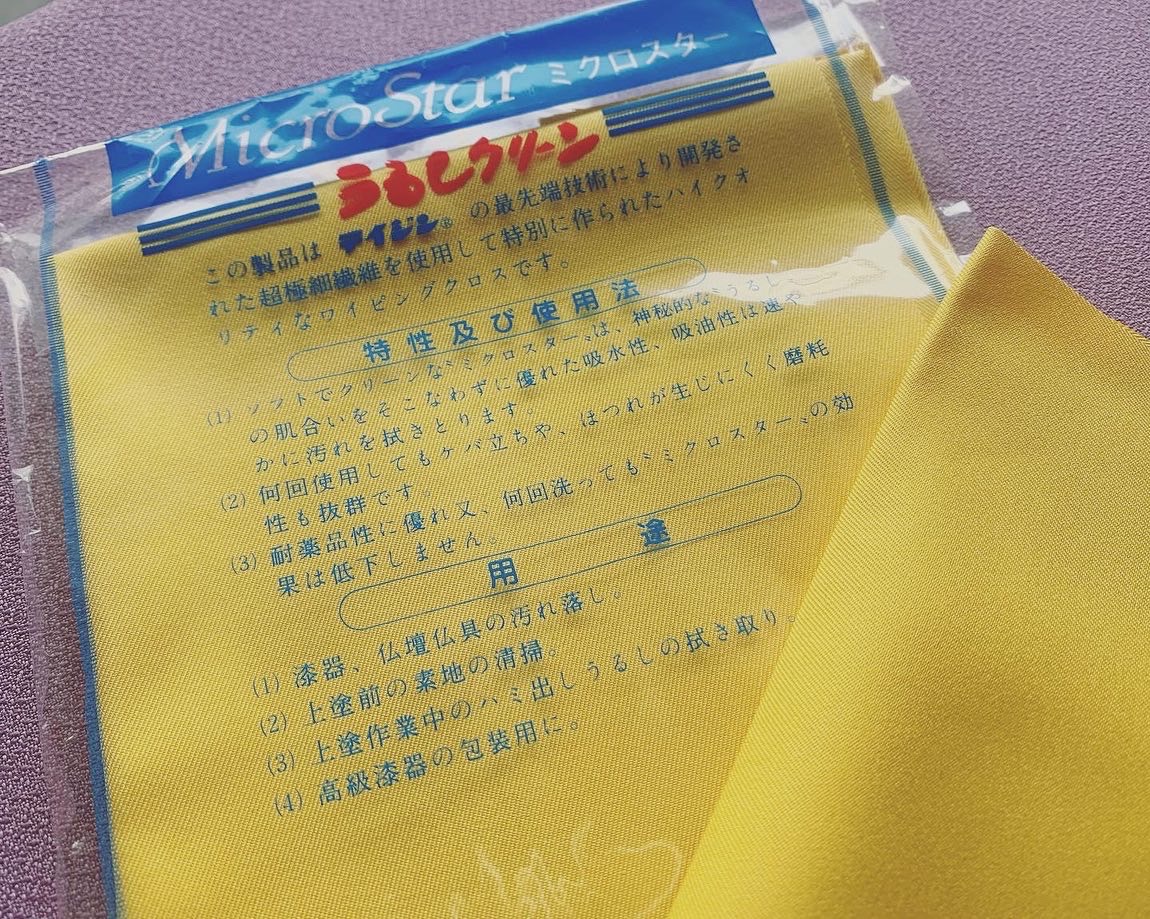 For the lining fabric of the pen case, we purposely use urushi clean fabric. It is a fabric specially made using ultra-fine fibers from Teijin, Japan.★Water absorption★Oil absorbency★Not easy to ge...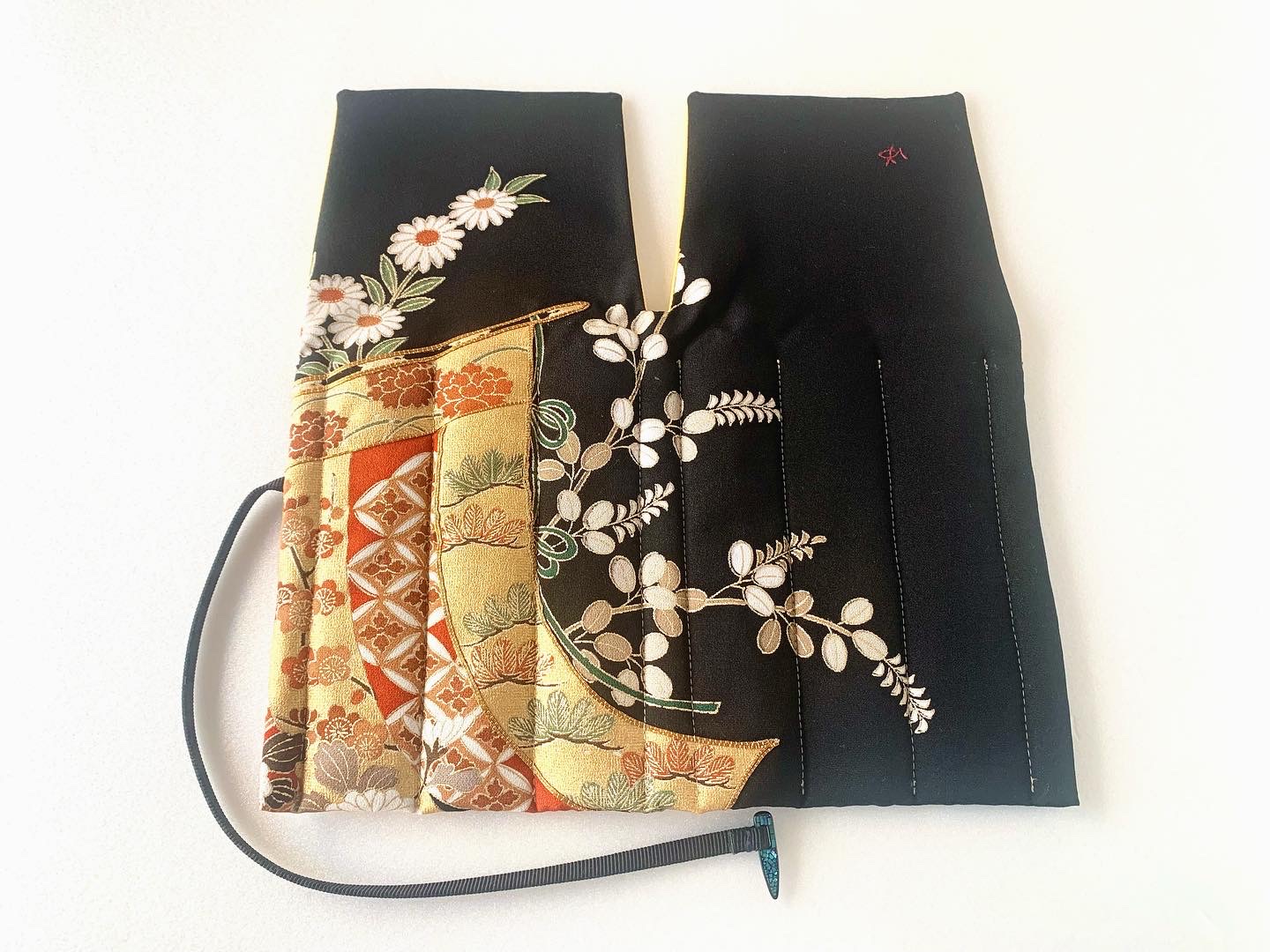 "Kuro-Tomesode" is the highest formal dress among kimonos and is worn only at weddings and receptions.Only the hem of the kimono has a luxurious and festive pattern.Using only the pattern part of s...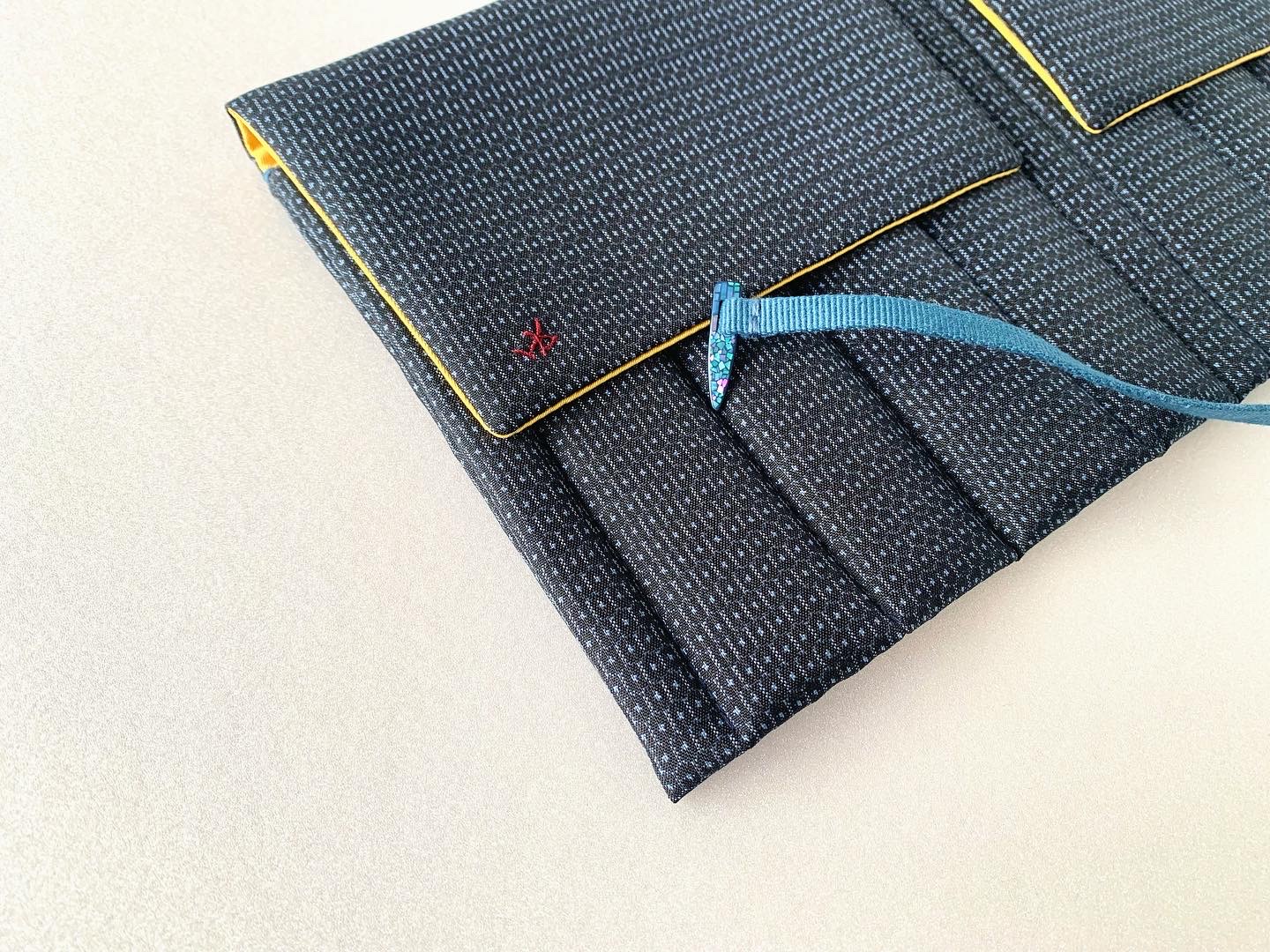 This kimono fabric is for men, and it has a beautiful deep, simple blue color.As you can see, the pen case for 8 pens uses a lot of fabric.The width of the kimono fabric is about 36 cm, and this 8 ...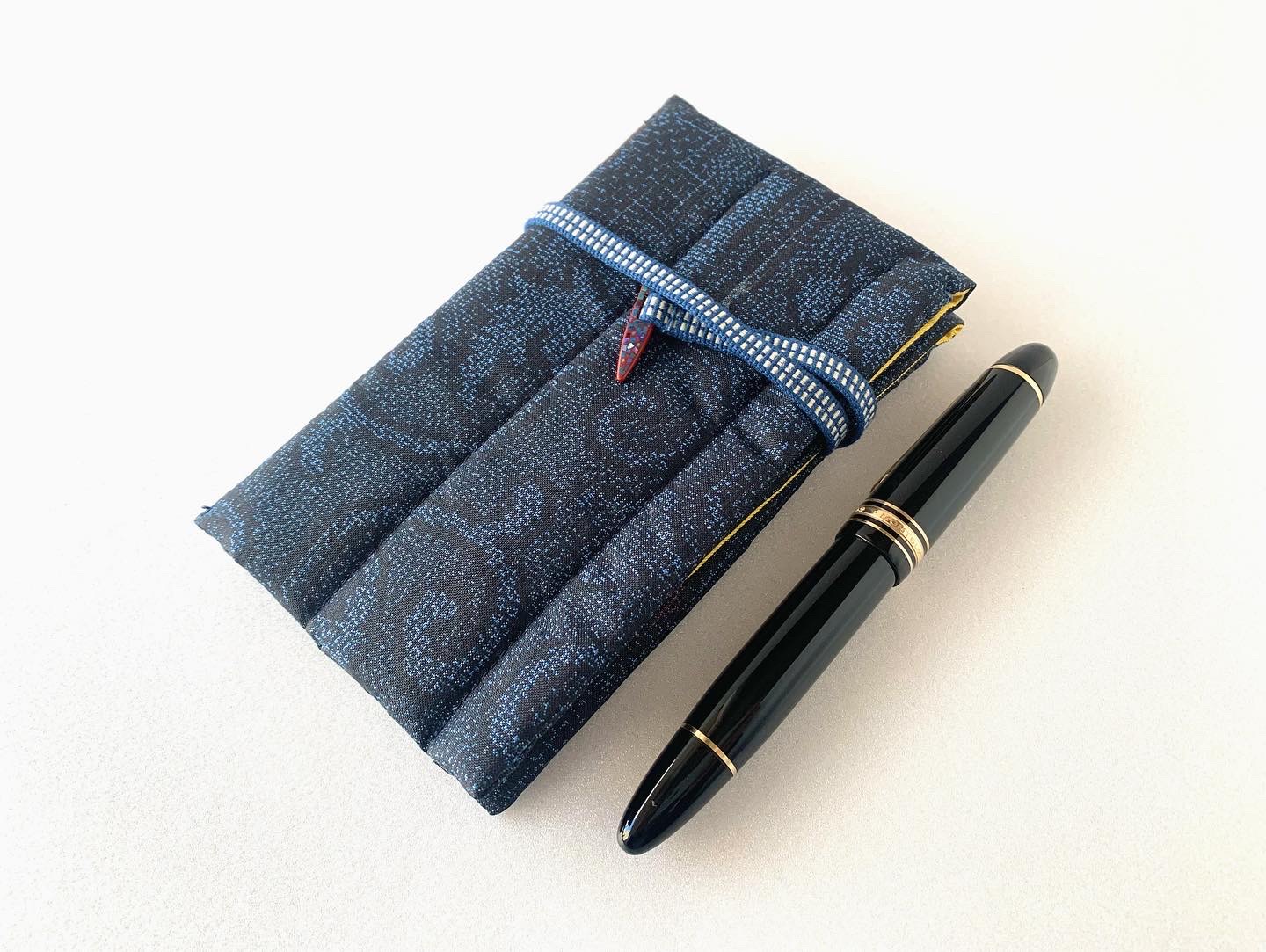 I posted a pen case for 4 new pens✨The size for 4 is convenient to carry.You can use it easily by folding it or rolling it up a little.I have also categorized them for easier viewing, so please tak...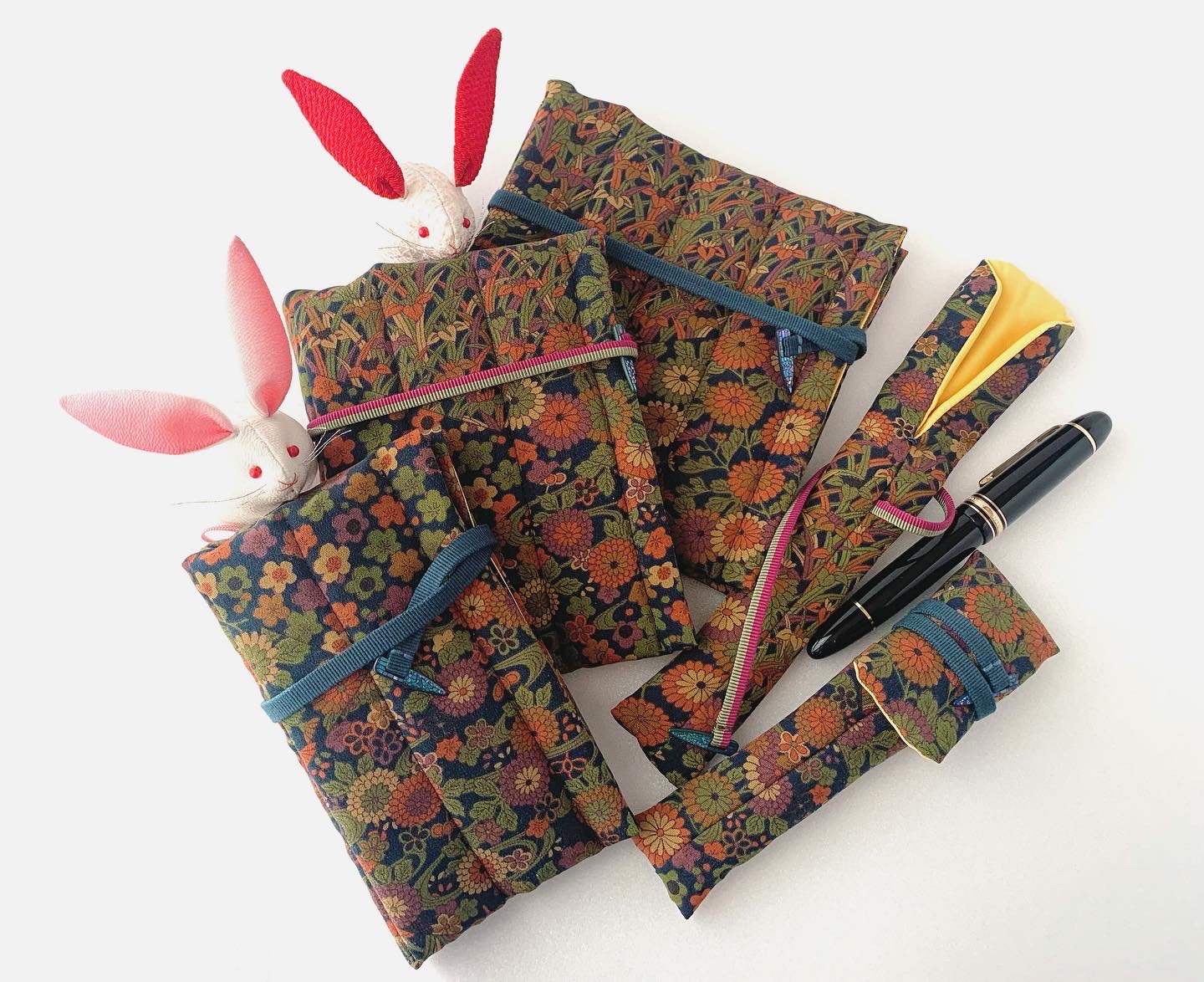 This kimono fabric is also one of my favorite fabrics.The chrysanthemum, plum, and iris flower patterns are detailed and gorgeous, but the overall color is calm.The blue Sanada-string has a Raden f...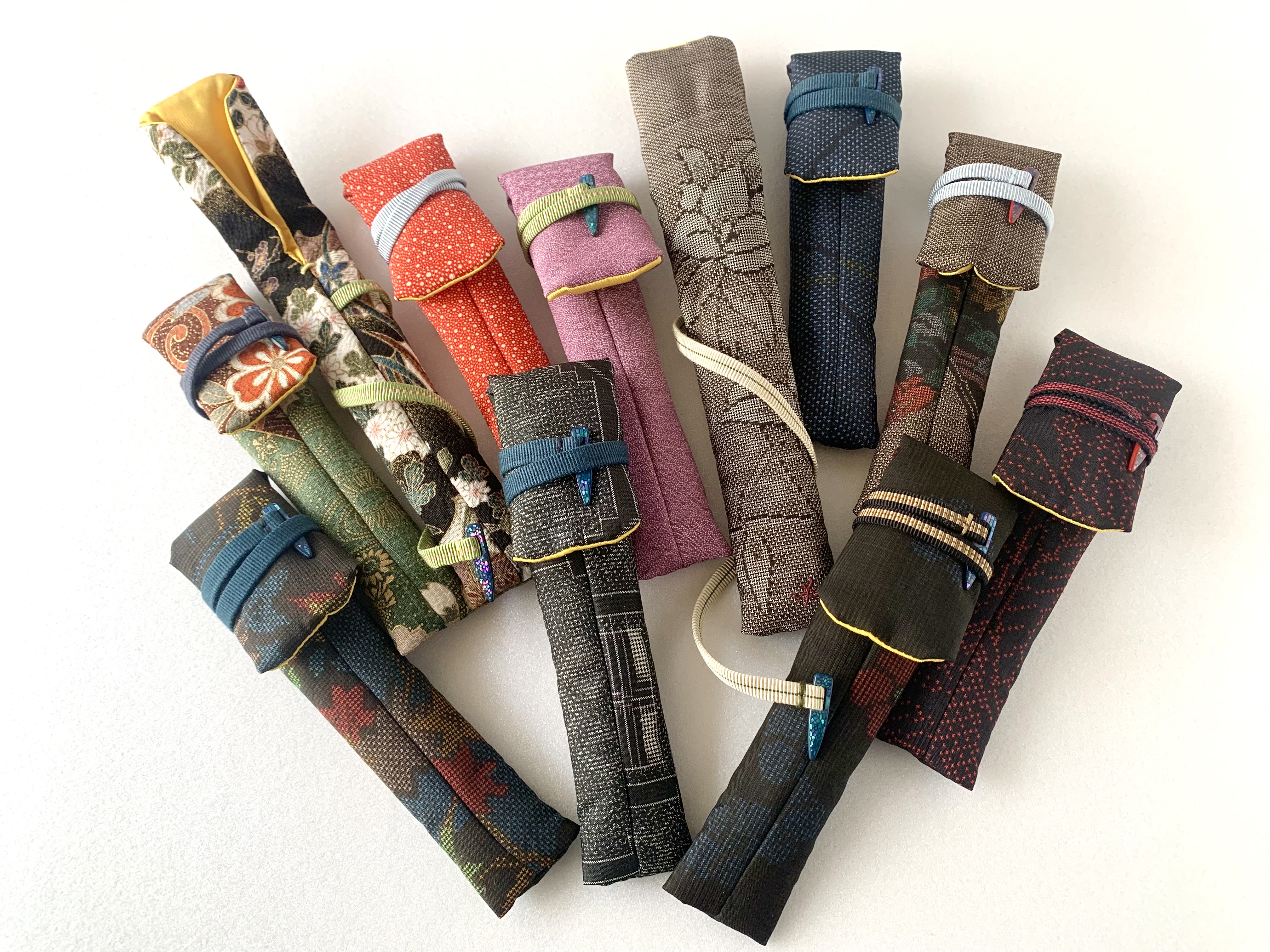 Recently, I've been obsessed with Oshima Tsumugi, so I'm collecting various fabrics. All the new works this time are Oshima Tsumugi.The lightness and durability of pure silk fabric is unique to kim...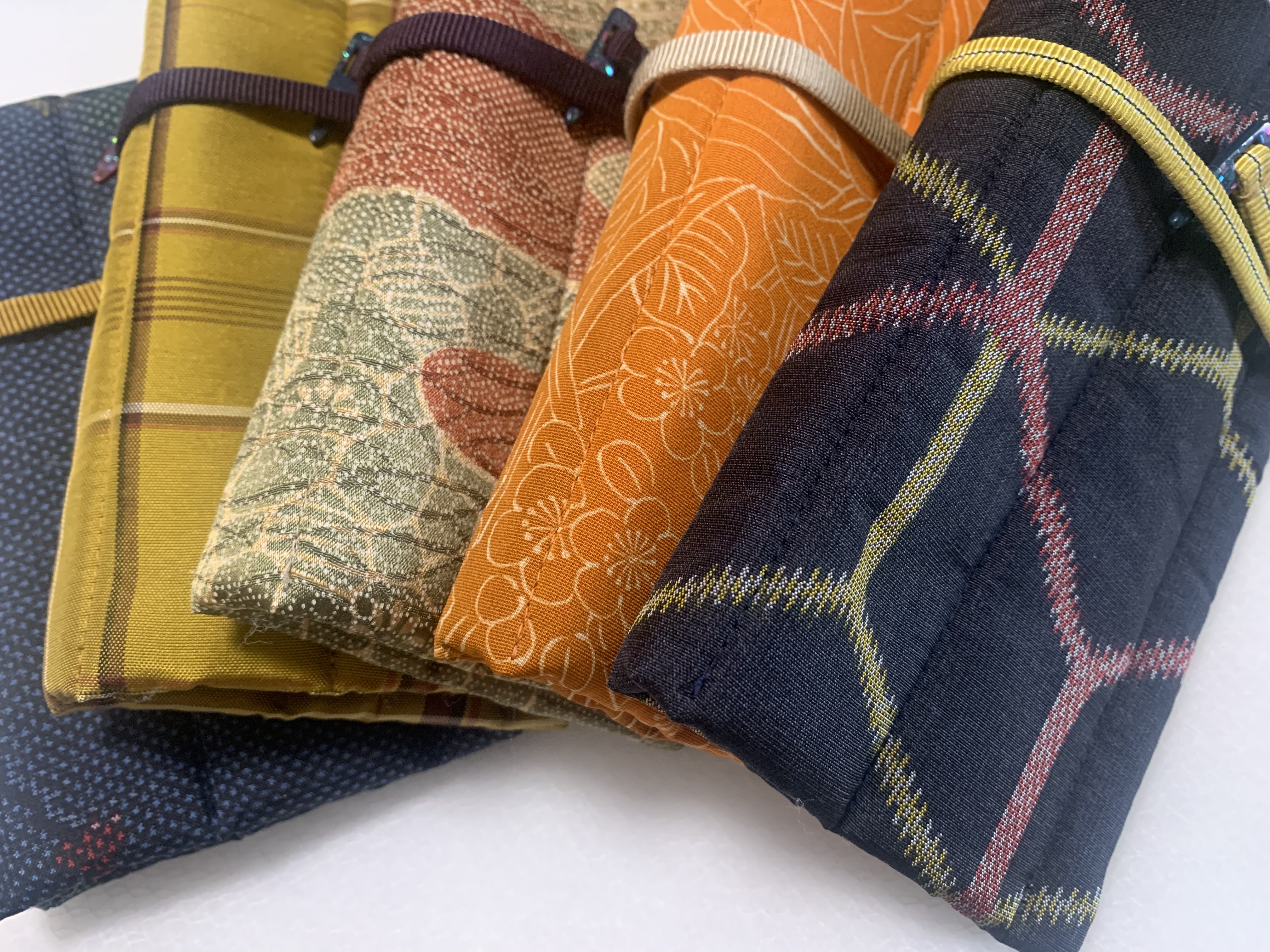 I have a question, so I'll post it here.★Is the kimono fabric silk ?Yes, I use what is considered silk.But there is no such thing as a certificate.The kimono fabric itself is not completely new. Th...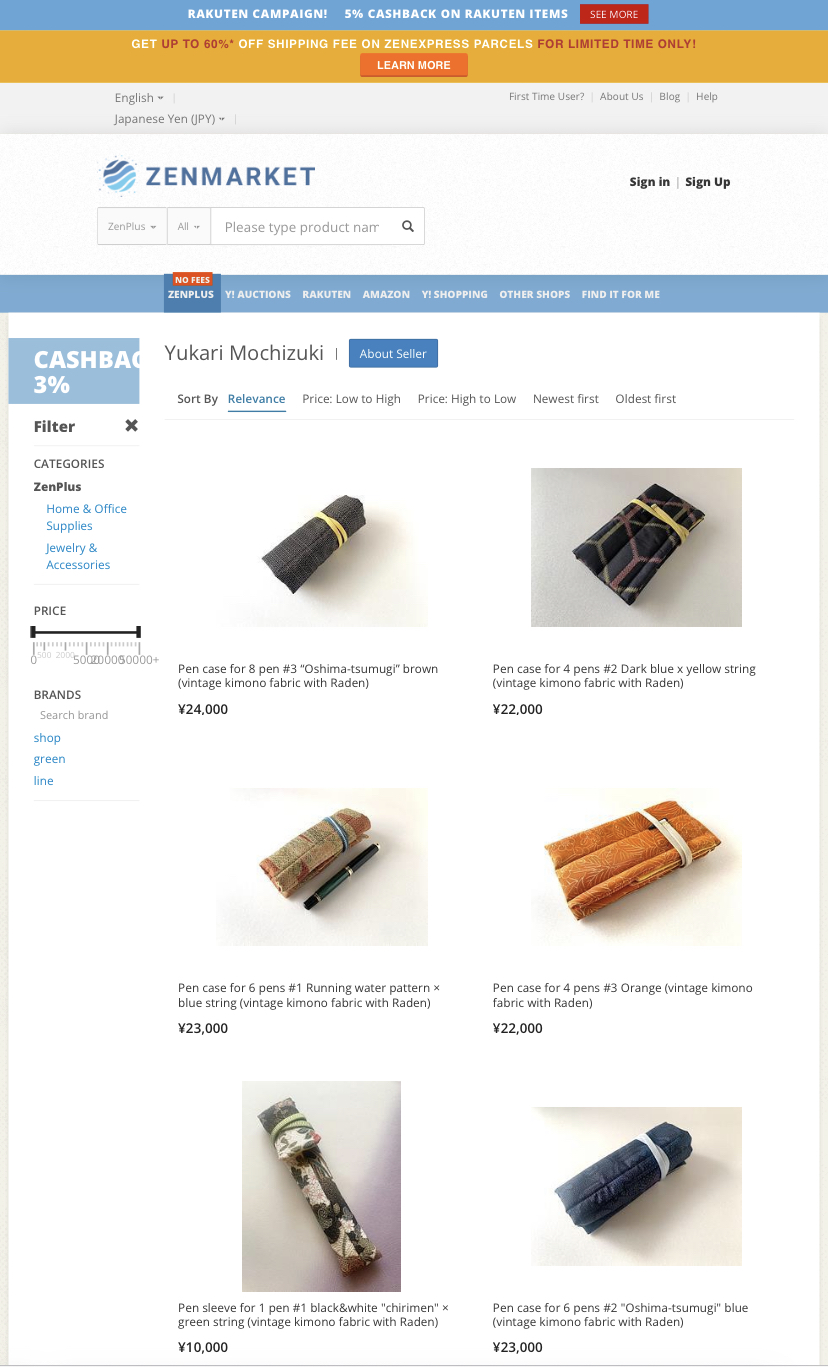 We have started to register products at Zen Market!My shop basically only offers EMS delivery, but when you purchase from Zenmarket, you can choose from a variety of delivery methods.Also, if you h...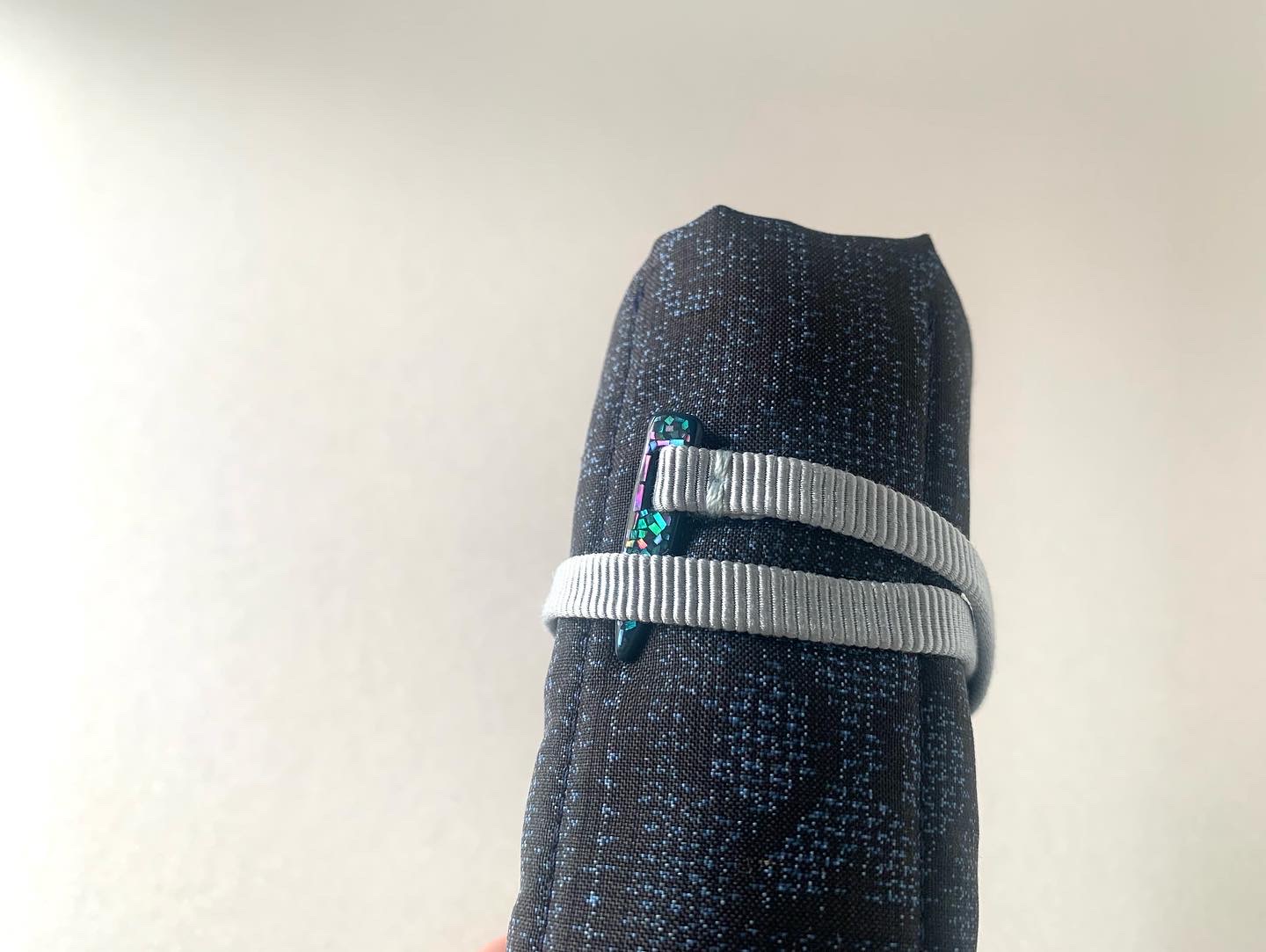 The fastener part of the pen case is Raden.Lacquer "urushi" is applied, abalone shells are attached one by one, the lacquer is applied, and the process of polishing is repeated.The brilliance...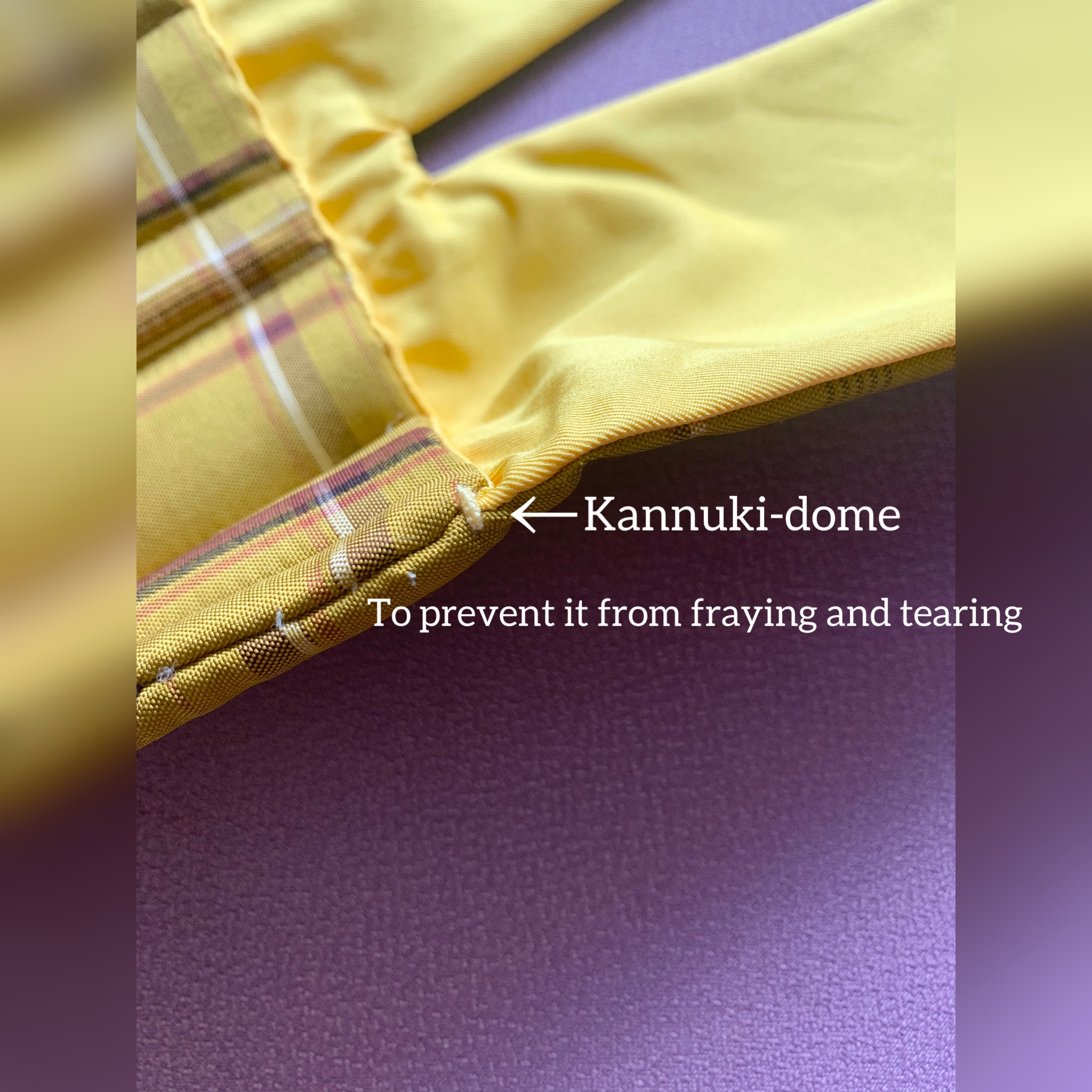 My mother does all the sewing of cloth products.The sewing of the pen case is based on the Japanese sewing method.In order to prevent the fabric from tearing, she use a "Kannuki-dome" to fasten it ...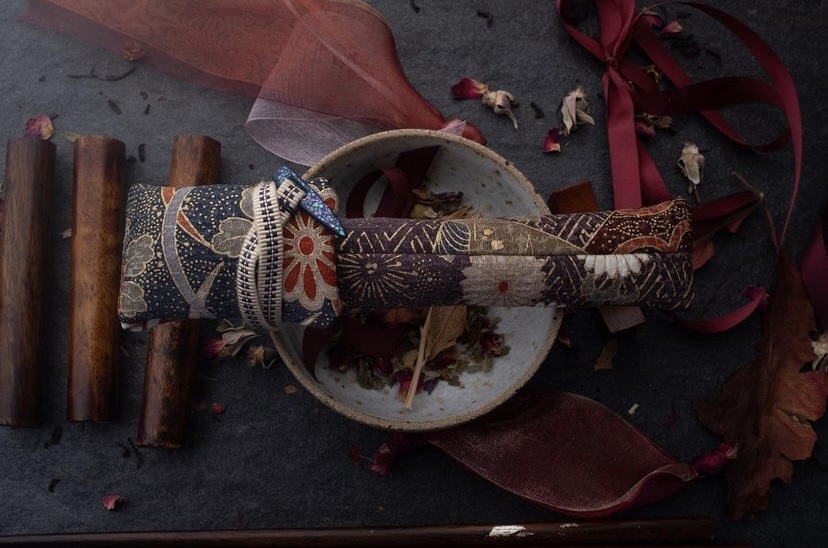 The making of the pen case began with the customer's request.I received a request to custom order a maki-e fountain pen and make a pen sleeve to match it. Makie is a traditional Japanese craft, so ...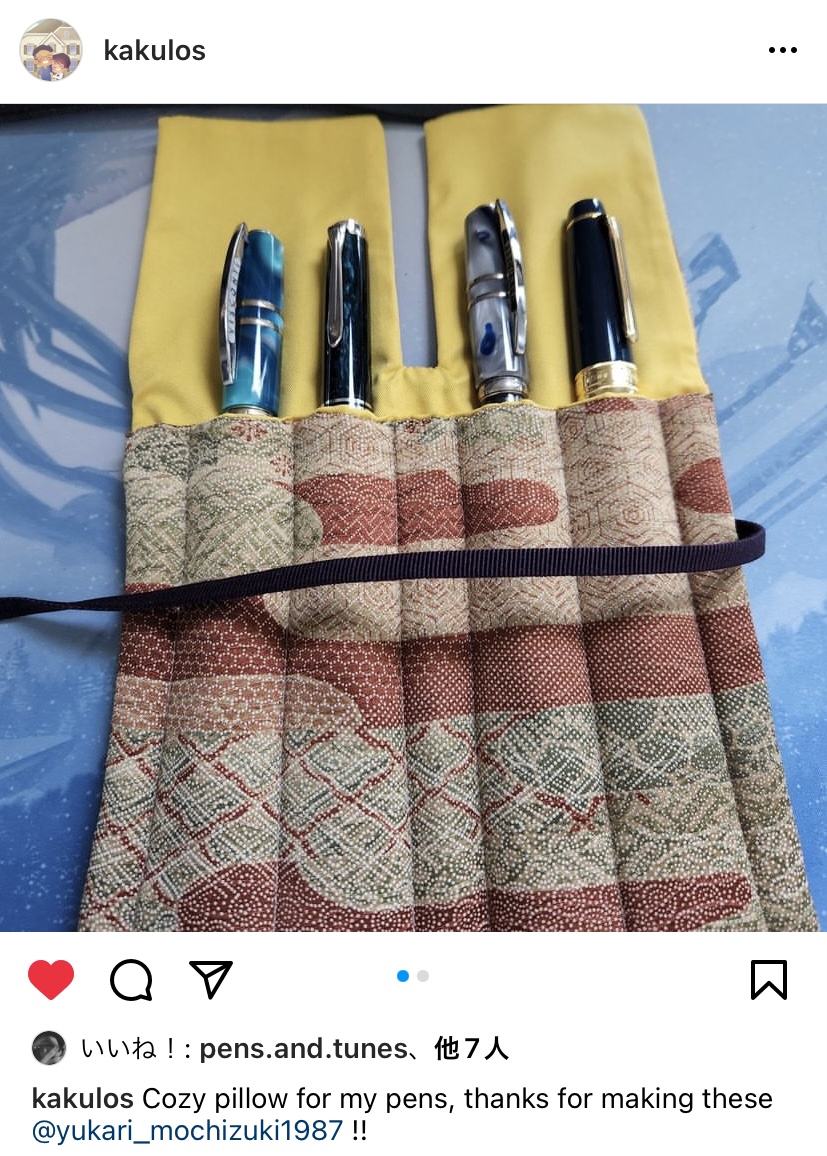 The pen size that fits in the pen case is the size that Pelikan M1000 and Montblanc 146 can fit.If the diameter of the pen is not very thick, it will fit in most cases😊There is also a cushioning pr...