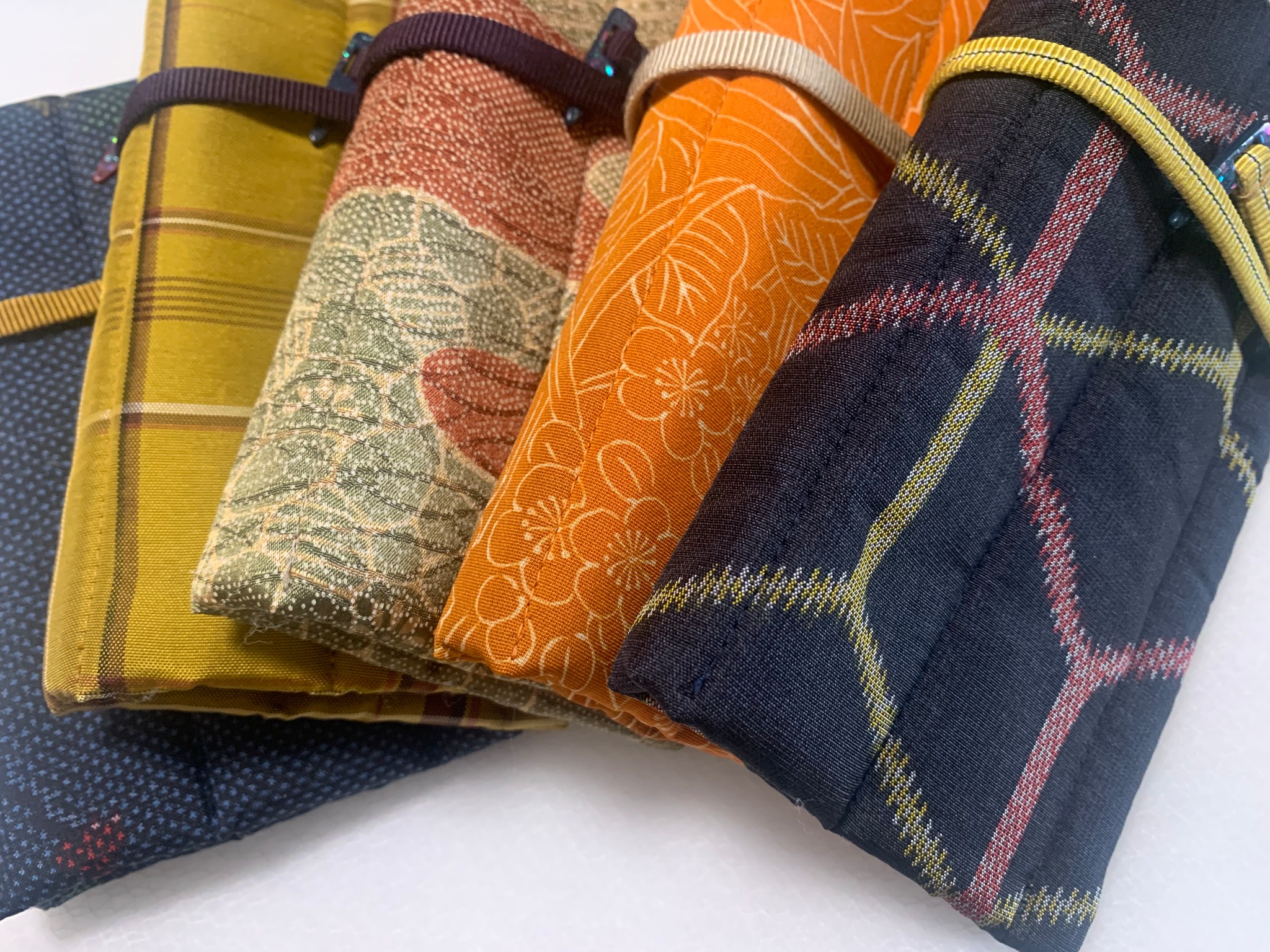 I have a question, so I'll post it here.

★Is the kimono fabric silk ?
Yes, I use what is considered silk.
But there is no such thing as a certificate.
The kimono fabric itself is not completely new. This kimono fabric is a reused product.
The fabrics I buy are selected from various kimono shops and collectors,
antique market.
I search around and choose the best patterns and materials as possible.
The kimono is disassembled into pieces of fabric, and then steam ironed to clean it before use.
If you want a perfect new one, don't buy it.
Thank you for understanding:)