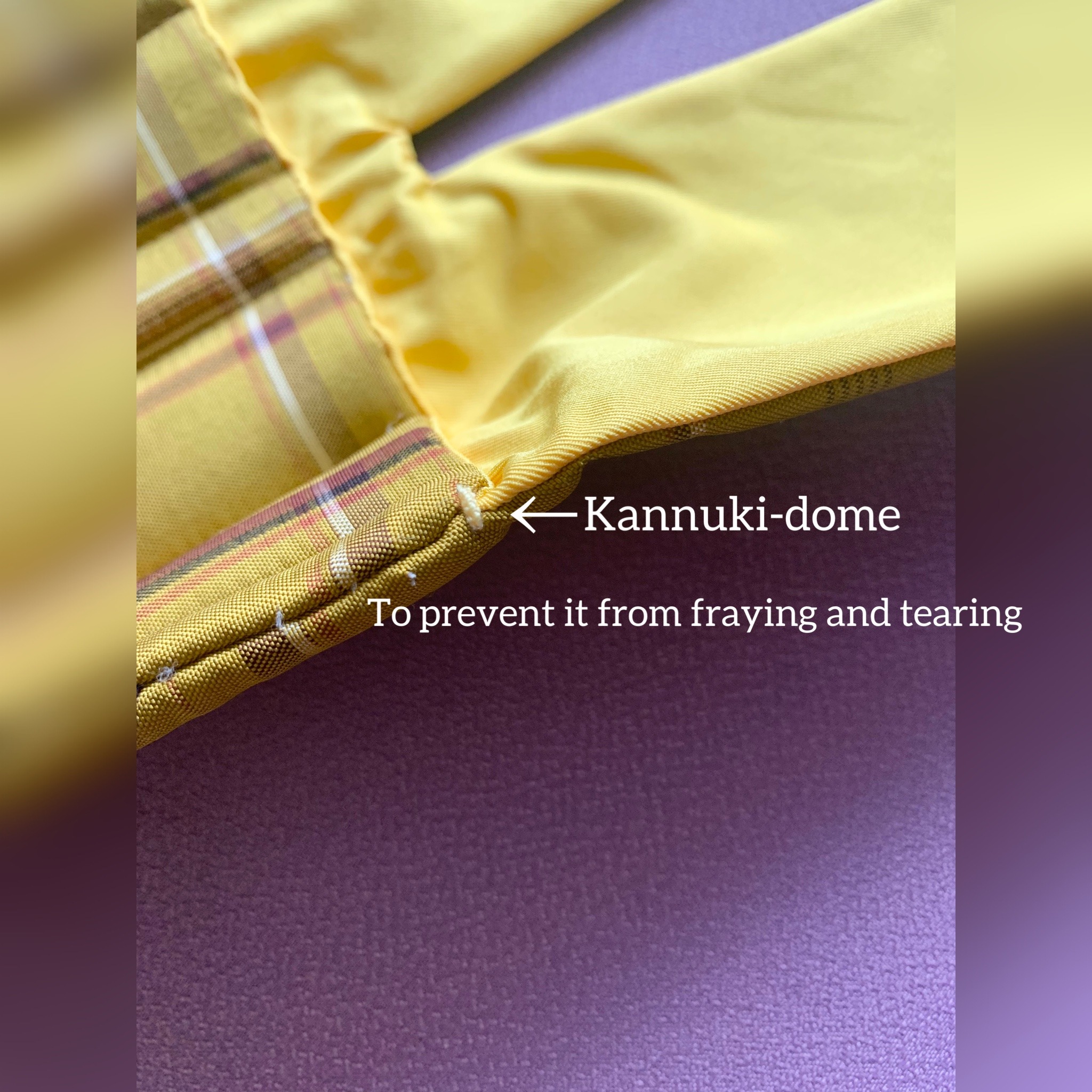 My mother does all the sewing of cloth products.
The sewing of the pen case is based on the Japanese sewing method.
In order to prevent the fabric from tearing, she use a "Kannuki-dome" to fasten it with thread and use every single piece of fabric without waste.
We carefully make each one to make the most of the wonderful kimono fabric.
I would be happy if you could use it a lot.
Thank you!