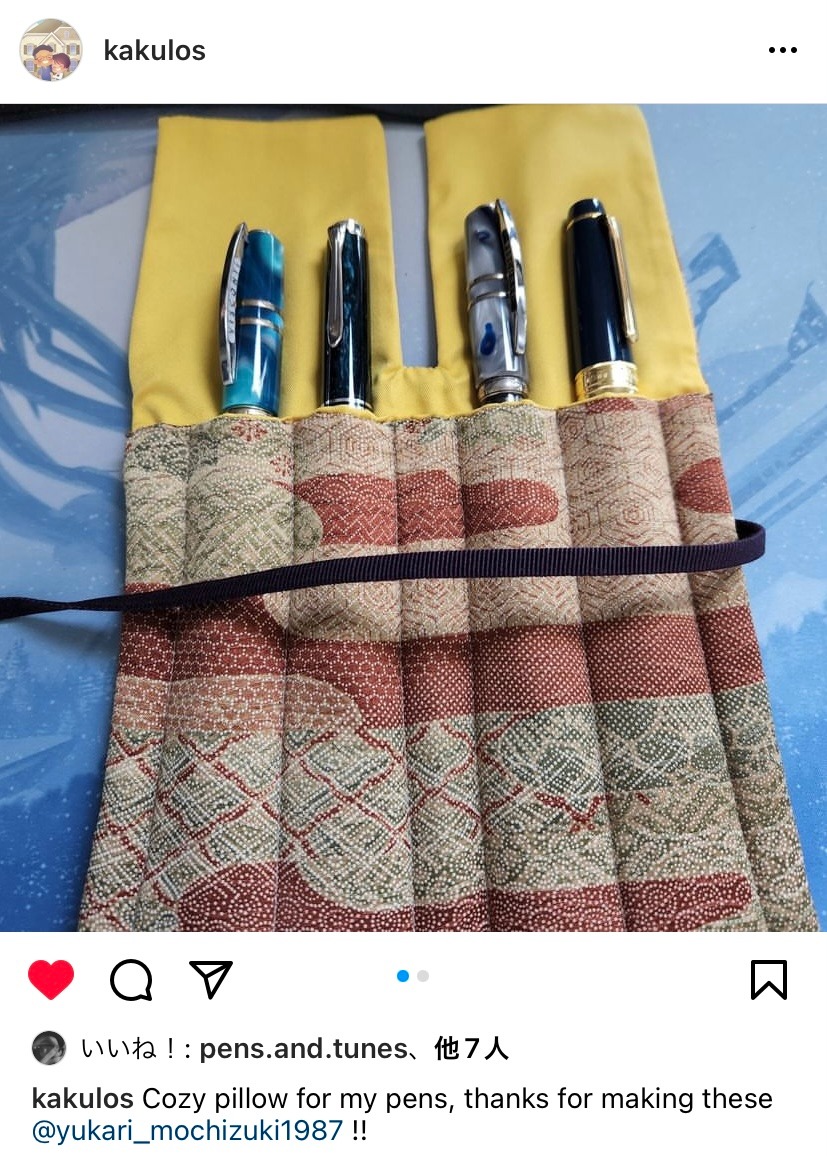 The pen size that fits in the pen case is the size that Pelikan M1000 and Montblanc 146 can fit.
If the diameter of the pen is not very thick, it will fit in most cases😊
There is also a cushioning property with cotton inside.
The urushi clean cloth inside allows the pen to be wiped clean when you put it in.
The lid is designed not only to serve as a lid, but also to be wiped clean when needed.
The pencase for 4 pens is just the right size to carry around.
I borrowed the post of the person who bought it.
Thank you!