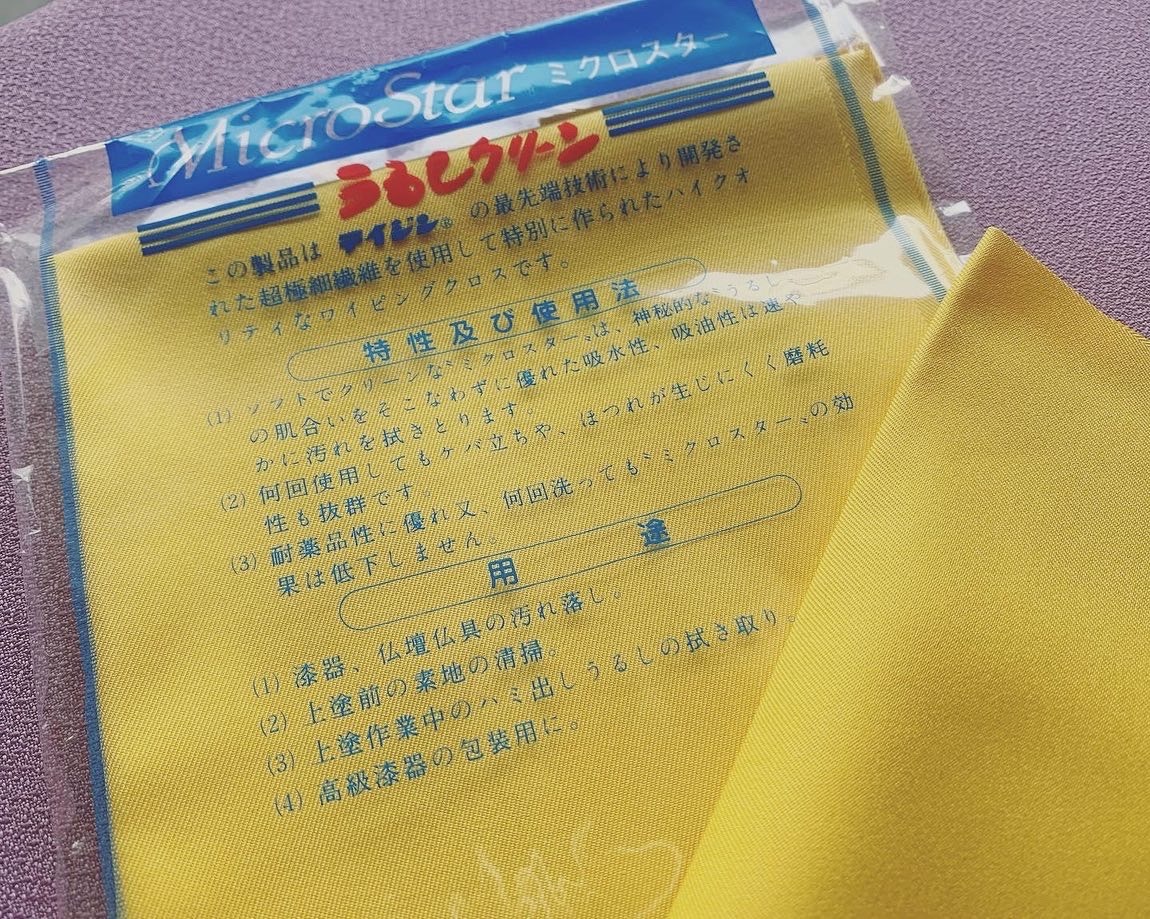 For the lining fabric of the pen case, we purposely use urushi clean fabric. It is a fabric specially made using ultra-fine fibers from Teijin, Japan.
★Water absorption
★Oil absorbency
★Not easy to get fuzz 
★Fraying is unlikely to occur
★Abrasion resistance
★Chemical resistance
This fabric is used for removing stains from lacquerware and wrapping high-end lacquerware.
It is also used to wipe off the lacquer that protrudes when overcoating becomes sensitive to dust and dirt.
Not only maki-e pens, but I use them because they are of very high quality to keep your precious pens in good condition.
Color is only yellow.
I have no plans to change this lining in the future.
・
・
I would appreciate it if you could understand 🙏✨
・
・
・
My mother does all the sewing.